Your First Visit
This Is Where The Journey Begins
The initial consultation is complimentary for all ages and we hope to make it as informative as possible. First, our doctor will examine your teeth for any orthodontic problems. After the initial exam, we will review what treatment options are available to you, the expected length of treatment, and how much it will cost. We want you to have all the information you need before you make your decision. Our goal is to work together and determine which plan will best fit your needs.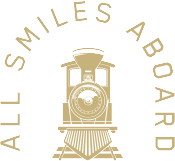 Finances and Insurance
Making your Smile Affordable
Our goal is to make customized financing plans that are both easy and affordable. Our office takes pride in being upfront and transparent about our pricing. What we show you is what you can expect to pay, there are no hidden or surprise fees. We also offer 0% interest in-house financing and low monthly payment plans. Finances shouldn't be an obstacle on your journey to a perfect smile.
We also accept most insurances. We will work with your insurance provider to maximize your benefit.